Available Employee Benefits:
Health & Dental Plans
Vision Plans
Short & Long-term disability
Life Insurance
401k with 5% Company Match
Paid Time Off
Modern Workspace
Quality oriented people and environment
Advancement opportunity
Field Service – Pest Control Specialists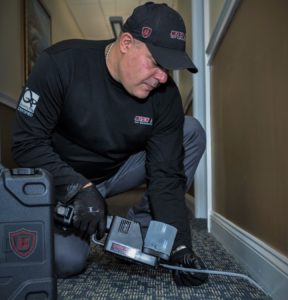 Are you looking for a rewarding career that will have you solving unique problems for new people in new places on a regular basis? We are seeking talented individuals who want to advance their careers in this exciting, essential service industry.
As a self-starter, you will spend your days traveling to appointments and meeting with customers to assess their pest problems and decide on a treatment plan. Use your creativity and expertise to remove the pests and further protect the property from them, and go home satisfied each evening knowing that you have helped someone keep their property safe from harmful pest activity.
Job Responsibilities
Inspect commercial and residential buildings and the surrounding property. Identify and document each type of pest and source of activity.
Provide the client with a proposed plan of action.
Perform treatment and preventative service to remove existing pest problems and reduce the risk of re-infestation.
Provide clients with important information and directions regarding the treatment process and future preventative measures.
Guide clients through the entire process at both commercial and residential properties.
Job Skills & Qualifications Required:
High school diploma or equivalent
Driver's license required
Ability to lift up to 50 pounds regularly
Ability to stand, walk, crouch and climb for long periods of time
Must be able to pass a background check
Job Type: Full-time
Pay: $50,000.00 – $100,000.00 per year
Wildlife Control Operators: Exterior Carpenter, Trim, Siding, Gutter, Installer. Start a new year-round trade today!
We are looking for qualified Carpenters, Roofers, Siding Installers looking to enter a new career in a Red Hot, Essential Service Industry, offering Year-Round Job Security. The Pest & Wildlife Control Industry has proven to be a recession-proof, essential home services leader.
Our Rodent & Wildlife Division is adding experienced, skilled tradesman to our Pest-Proofing and Rodent-Exclusion team. The dynamic role involves working in diverse settings to produce steady and functional building repairs and installation services. Must have good knowledge of safe working heights, contruction practices and skilled labor. Working with little supervision or in a team setting while following all health and safety standards is essential.
Responsibilities
Perform Diagnostic Inspections
Calculate the size and amount of time and materials needed
Cut, shape, bend and install metal trim and other materials
Perform Masonry Repairs
Install Animal-Proof Chimney Caps and Vent Covers
Install Animal-Proof Ridge-Vents
Install Bird-Control Devices
Skills
Proven experience as carpenter, roofer, siding, gutter, installer
Hands-on experience in working with construction materials
Excellent understanding of building techniques and methods of installation and construction repair
Proficient in using power tools and equipment
Ability to read technical documents and drawings
Willingness to follow safety guidelines at all times
Good knowledge of English
Good understanding of basic math
Good physical condition and endurance
High school diploma; Successful completion of an apprenticeship program is required
Comfortable working safely on ladders up to 40ft
Job Type: Full-time! Year-round work!
Experienced Inside Sales Representatives – Hottest Pest Control Leads Around!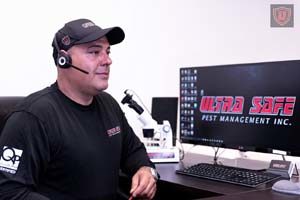 We are looking for a talented and competitive Inside Sales Representatives that thrive in a quick sales cycle environment. Our inside sales reps play a fundamental role in achieving our ambitious customer acquisition and revenue growth objectives. You must be comfortable taking and making dozens of calls per day, working with channel partners, generating interest, qualifying prospects and closing sales.
Responsibilities
Source new sales opportunities through our high volume of inbound leads and outbound calls and emails.
Understand customer needs and requirements so the correct services can be offered
Close sales and achieve monthly sales quotas
Research accounts, identify key players and generate interest
Maintain and expand your database of prospects within your assigned territory
Team with channel partners to build pipeline and close deals
Perform phone presentations to prospects
Skills
Proven inside sales success
Track record of over-achieving sales quotas
Strong phone presence and experience dialing dozens of calls per day
Proficient with corporate productivity and web presentation
Experience working with CRM software and technology programs
Excellent verbal and written communications skills
Strong listening and presentation skills
Ability to multi-task, prioritize, and manage time effectively
Job Type: Full-time
Pay: Up to $100,000.00 plus per year!