Wildlife Inspection Experts
Wildlife Inspection by licensed inspectors can identify existing wildlife activity or potential entry points where wildlife may enter the structure. Wild animals can cause significant damage once inside the structure. It is important that wildlife activity be detected early.
Hearing Animal Noises At Night?
Animal sounds in the attic, scratching in the walls and signs of damage, are common indicators that a rodent or wild animal has entered a structure. This is a frequent occurrence in both residential homes and commercial buildings in Urban and Suburban areas. Some nocturnal (nighttime) pests commonly encountered in Massachusetts include: Mice, Rats, Raccoons, Bats, Flying Squirrels, Possums and Skunks to name a few.
Nuisance Wildlife Inspection Process
Detailed inspection of interior and exterior, high-risk areas of the property. Our Wildlife Inspectors identify and document, existing and potential wildlife entry points, food and water sources, animal den/nesting areas, and other site-specific conditions related to wildlife or rodent activity. Information about Wildlife Prevention & Best Management Practices are provided during the Wildlife Inspection.
Our Wildlife Experts Have Specialized Equipment  
Wall-Void Cameras
Thermal Imaging
Moisture Detection
Pole Cameras
Tall Ladders
Specialized Inspection Technology
Wildlife Inspection Areas
Focus is on areas where rodents or wildlife may have entered the building or is living close by. These areas include,  exterior perimeters, basements, storage areas, pipe penetrations, attics, crawlspaces, wall voids etc. Other structures on site including garages sheds and out buildings should also be inspected for wildlife activity.
Wildlife Inspections Include a Custom Site Specific Plan Of Action
Our Wildlife Experts implement a site-specific Plan Of Action based on the inspection findings and conditions present. The plan outlines what removal methods and materials will be appropriate and what areas may need animal-exclusion or pest-proofing.
Information about Wildlife Best Management Practices will be provided to help residents, occupants and property managers understand preventative measures that help achieve long-term success.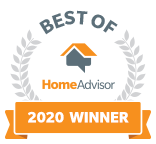 Call Today!